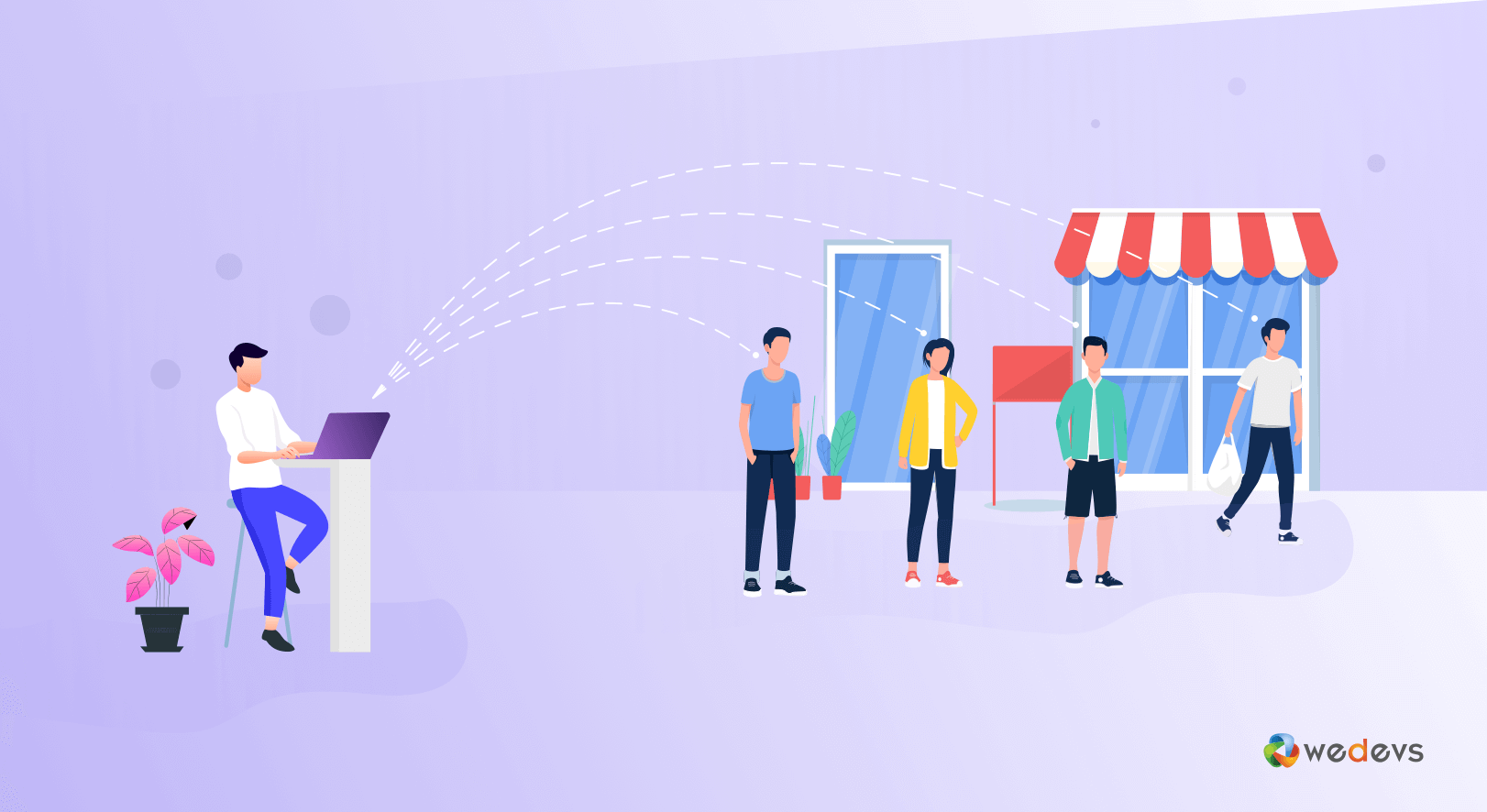 While many companies are now focussing on gaining global attention, it's important for businesses not to neglect the potential clients on their doorstep. Local customers can be much more loyal, and enjoy using businesses close to home as they know you'll offer a better level of service. That's why attracting local customers is so important, but it can sometimes feel a bit more difficult than advertising in general. Here's how to focus on the local area, and use your existing marketing tools to your advantage.
Use Social Media
Many towns and cities now have loads of Facebook groups for the local area, and here people can talk about the businesses they've used, recommend local companies to others, and talk about what's going on locally. This is an excellent resource for small businesses to promote themselves. Just make sure you read the admin rules and make sure you don't post too much. Promoting your business on social media is cheap and easy, and for smaller, local businesses it can be a source of lots of their income.
If you don't have a page on Facebook, then set one up. This will allow you to get reviews, and will make you more visible to people in the local area. Other things you can use your Facebook page for include:
Giving people a way to contact you
Linking to your website or directory listing
Posting photos and videos
Allowing you to regularly update your clients
Network with the Local Business Community
Every business owner will know the value of networking when starting out, but even established businesses can benefit from attending networking events. You can meet new potential clients, and even find out whether some local businesses could work for you. From accountants to tradespeople, everyone can benefit from getting to know the local business community, and this can lead to long-term business relationships.
It's easy to find events for local business owners, and they're usually free or cheap to attend. This could be business breakfasts or coffee mornings, which give you plenty of time to mingle, and often have interesting, useful talks.
Get Added to a Directory
Many people will use a directory rather than a search engine if they want local results, and therefore it's important to add your business for free to the Thomson Local directory. This means people will be able to search by business type and location, and easily find your company. Being in the directory can also help get you higher in search engine results, so make sure your details are always kept up to date.
Use Traditional Marketing too
Most companies now focus on advertising online, which can be very effective, but if you're looking for local customers then it's good to also use more traditional techniques. Both on and offline marketing can compliment each other, and help bring locals to your business. Certain demographics of customers might prefer the older methods so it's important to also cater for them.
Some more traditional marketing that you could try locally could include:
Dropping leaflets through doors
Giving out business cards
Putting up signs or billboards
Face to face
It's usually a combination of these things that will be most effective so it's worth looking into the different types of marketing mediums that you can use.
Become part of the Local Community
People like to use businesses that are involved in the local community, and it'll help you build a more positive profile for your brand. Local business owners will often sponsor local events, or offer prizes at school fêtes or charity drives. This is a cheap and easy way to get the word out about your business and to build an excellent reputation.
Some businesses will also have stalls at local fairs or markets, and this can be a good way to reach a new audience who might not otherwise pass your premises. If you're selling goods in a shop, or have opened a restaurant, then setting up a stall will give you a chance to give them a sample of the products or foods that you offer.
Consider opening a Physical Location
If you are an online retailer, you might not think you need a physical shop space, but if you want to attract locals this will really help. You might want to consider opening a physical shop where they can browse, as this will attract passing trade. It can also bring in people from further afield who want to see products before they buy, and is great for tradespeople as it can act as a showroom for some of their more expensive items.
Get Prominent Signage
If you're in a location with lots of people passing, then having a prominent sign will help attract more people to your business. It'll also mean that people who may not have heard of you before will have the chance to look you up. You might also want to consider using billboards or signs to direct people to your premises, so find out about advertising rates in the local area.
Consider Local Advertising
Whether it's the local radio station or the local paper, there are lots of ways to get the word out about your business, and this can be much cheaper than advertising nationally. It can set you up as a well known local brand, and could really increase your profile in the community, so it's worth considering allocating some of your marketing budget for purely local adverts.
Many companies are keen to attract the attention of locals, but it can be difficult, especially if you're new to an area. It's best to focus on a mixture of traditional and modern marketing techniques, as this will cover lots of different demographics and help raise your profile. You should also look at things such as networking and supporting the local community as this can benefit your own business. By doing these things you may find more work coming in from the local area, and can enjoy being part of the business community.